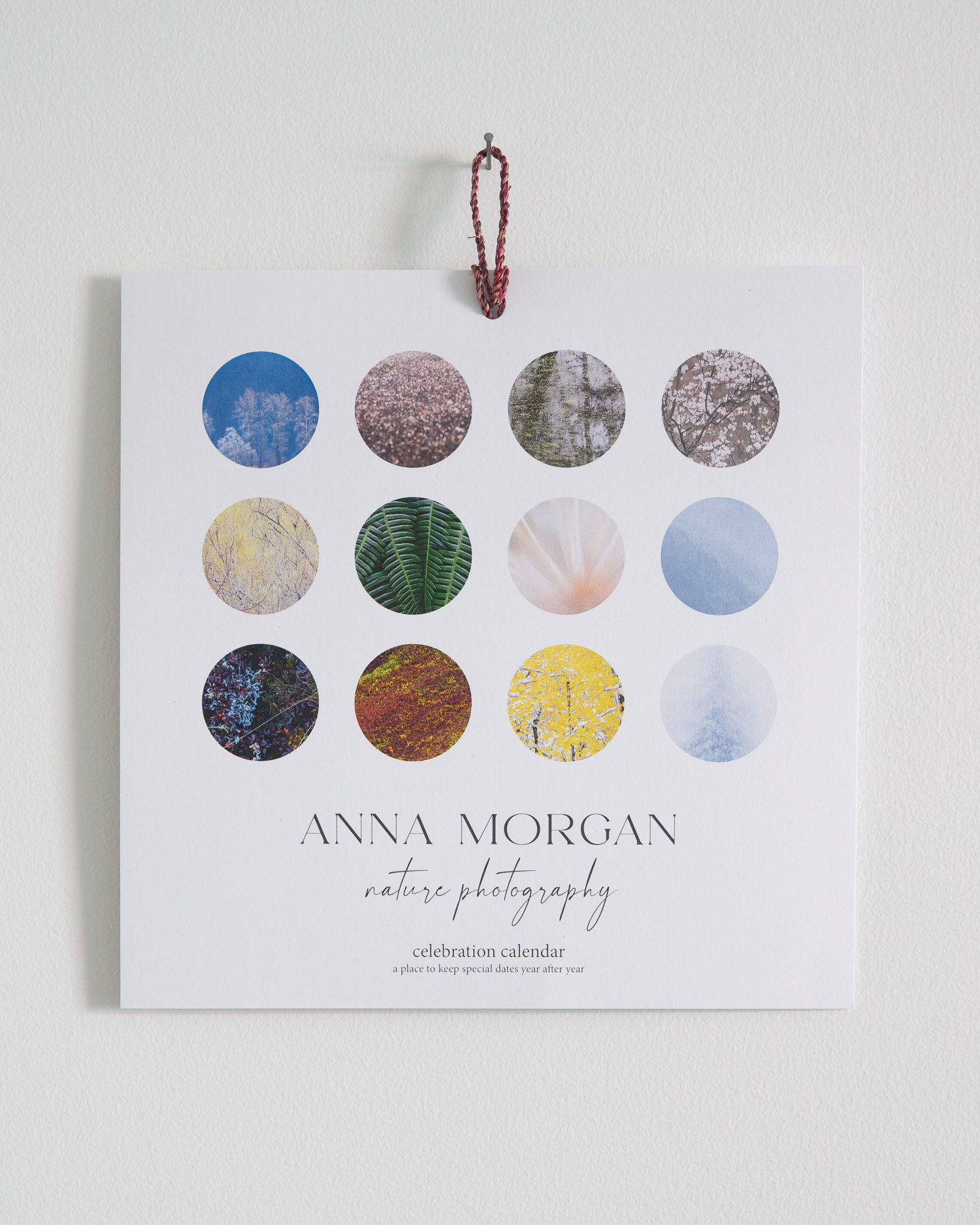 Also known as a birthday calendar or perpetual calendar, a celebration calendar is the perfect way to remember those special dates - like birthdays and anniversaries - that are celebrated year after year.
The calendar features images that have been carefully curated to showcase the quiet beauty of British Columbia ecosystems as we move through the seasons.
Sustainability is an important ethic that I hold close. This calendar is printed on both sides using 100% recycled paper, and linked with paper yarn rather than the more common plastic or metal binding.
The calendar is shipped using a 100% recycled cardboard stay flat mailer. Shipping within Canada is charged at a flat rate of $8. Please contact me to arrange international shipping.
9 x 9 inches